Our Network.
We don't actually own and run our own network just yet, although this is planned for our future.
We currently have our servers located in three diverse data centers in Hampshire, England.
Each of these data centers must meet our minimal requirements so that we can ensure that our services remain as reliable as possible.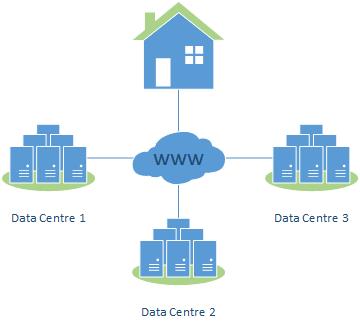 From the point of termination by each of our data center partners we own, run and maintain all of the equipment that then hold our customer services.
A very basic network topology of how each of our data center presence looks is shown here: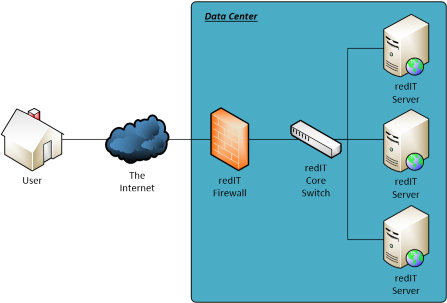 Our Partners.
Over the years we have build up a good strong working partnership with some of the biggest names in internet services and products.
We are proud to say that we either work closely with or are recognised by the following companies:
Our Core Team.
We may only be small but we pride ourselves on our core people and the quality of our service.
This starts at the top all of our staff can be found answering the phone, replying to Support Tickets and even in one of our data centre locations carrying out network or server maintenance.
Below you can meet our core leadership team.
Scott McKeown
Scott started redIT in 2004 after writing and maintaining a simple web site for a friend and after finding it expensive and restrictive on the hosting packages that we available at the time grew redIT.
With a mission statement set that no service should ever be hosted outside of our control this remains true to this day.
All services are hosted on our hardware and maintained by our engineers within data centres that we know and meet our requirements.
Scott before starting redIT was in the Royal Navy and then worked for the European Commission in London before spending some time with an Internet Service provider for a number of years.
Kerry Osborn
Kerry joined redIT in late 2004 and is primarily responsible for our whole customer experience.
Although not as technically minded as the rest of the team Kerry can ensure that what we are trying to say and achieve can become a reality.